GHMC Exit Polls 2020
The Reddit Blog, 1 year ago
6 min

read
63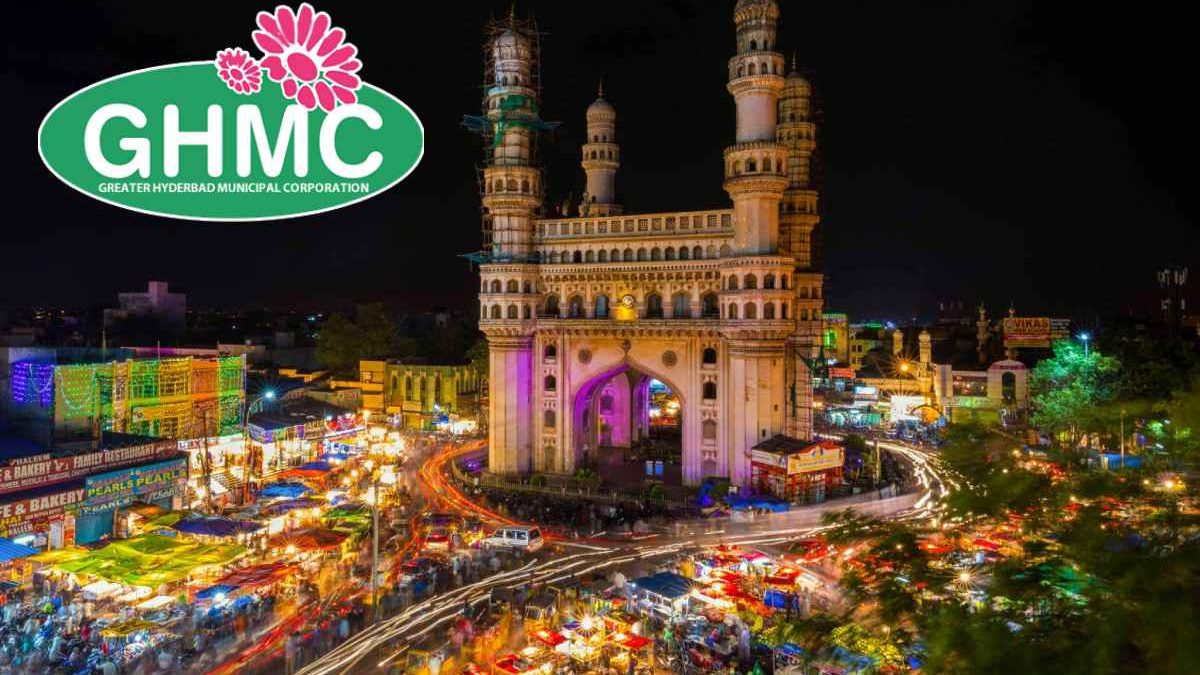 Exit Polls Predict TRS Victory in GHMC Exit Polls 2020
GHMC Exit Polls 2020: The Jan Ki Baat exit poll predicts a victory for the TRS with 74 seats and a vote percentage of 37.4%. While the BJP was tough on the campaign trail, the saffron party is expected to win 33.6% of the vote and 31 seats. AIMIM, led by Asaduddin Owaisi, is expected to win 40 seats and 21% of the vote.
The CPS team exit poll predicted victory for the TRS, with the KCR-led party expected to win 68-78 seats, BJP 25-35 seats and AIMIM 38-42 seats. He predicts that Congress will win 1 to 5 seats. The BJP is expected to get a 27.9% share of the vote and the TRS 39%.
GHMC Elections 2020 EXIT Polls | GHMC Elections Results | Hyderabad, Telangana – WATCH VIDEO
People's Pulse exit polls predict that TRS will win 68-78 seats, BJP is expected to win 25-35 seats and AIMIM is expected to win 38-42 seats.
AAAA exit polls predict that TRS will win 78 seats, while BJP will win 28 seats. AIMIM will win 41 seats. BJP's vote share is expected to rise to 31.2% and AIMIM's to 13.4%.
Counting Underway
Elaborate arrangements have been made for the counting process which would begin at 8 AM on Friday. Counting centres have been set up at 30 places and the total number of personnel engaged in counting is 8,152. The entire counting process would be recorded with CCTV cameras installed at every counting table, they said. Ballot papers were used for the poll and consequently. The results are likely to be known only in the evening or in the night. The Telangana State Election Commission had decided to conduct the election with ballot papers after obtaining the views of major political parties. The health department in view of COVID-19 and taking into consideration various relevant issues.
Low Voter Turnout Despite star-studded Campaigns
A high-decibel. No holds barred campaign involving a battery of BJP leaders such as Amit Shah and Yogi Adityanath versus the ruling TRS for the Greater Hyderabad Municipal Corporation (GHMC) election was followed by a low turnout polling on Tuesday. About 35% of the 74 lakh-odd voters turned up to cast their votes. Counting of votes will be taken up on December 4. Polling passed off peacefully, but not without any glitch, as repoll was ordered in ward number 26 owing to a symbol mix-up involving the two Left parties– CPI and CPI (M), officials said. Ballot papers were use in a total of 150 wards of the corporation.
GHMC Exit Polls 2020: TRS Seems Set for Huge Win
Hyderabad: The Telangana Rashtra Samithi (TRS) looks headed for a repeat of its 2016 victory with most of the exit polls predicting an easy win for the state's ruling party in the recently-conclude Greater Hyderabad Municipal Corporation election.
If the exit polls prediction turns into reality on December 4. When the final results are declare, the BJP, which had deploy its top leaders, including Union ministers for poll campaigning in the city, is likely to face a rout in the civic body polls.
Hyderabad MP Asaduddin Owaisi's party – All India Majlis-e-Ittehad-ul-Muslimeen (AIMIM) is project to deliver a better performance than BJP by most of the exit polls.
Polling for the 150-member GHMC, presently held by the ruling TRS, was held on December 1 and results will be declare on Friday.
The local elections saw a low turnout of just 46.55 per cent out of 74.44 lakh voters, despite high-decibel campaigning by key parties, including, TRS, BJP and AIMIM.
Several top BJP leaders, including Union Home Minister Amit Shah, party chief JP Nadda, Uttar Pradesh Chief Minister Yogi Adityanath. Union ministers Prakash Javadekar, Smriti Irani, party MP and BJYM national president Tejaswi Surya held a hectic campaign trail for the party in the city.
The TRS working president and state Municipal Administration Minister KT Rama Rao led the ruling party's campaign, while party president and Chief Minister K Chandrasekhar Rao addressed a public meeting.
Owaisi and his Legislator Brother Akbaruddin Campaigned for AIMIM.
The TRS had won the 2016 GHMC elections, bagging 99 of the total 150 wards. The BJP had won only four wards, while the AIMIM bagged 44 wards.
Take a look at GHMC exit polls 2020:
Peoples Pulse GHMC exit polls 2020
The exit poll of Peoples Pulse, a Hyderabad based political research organization, showed TRS winning 68-78 seats against AIMIM's 38-42. The BJP, according to the poll, is projected to win 25-35 seats while the Congress is likely to get 1-5 seats in the 150-member corporation.
CPS Team (Centre For Psephology Studies) GHMC exit polls 2020
As per CPS Team's exit poll, TRS is projected to win 82 to 96 seats, AIMIM 32 to 38, BJP 12 to 20 and Congress 3 to 5 seats.
AARAA exit poll – ghmc exit polls 2020
The poll conducted by AARAA projected the TRS would win 78 seats with the BJP getting 28, AIMIM 41 and Congress 3 seats.
Pulse Today exit Poll
Pulse Today's exit poll has predicted 86 to 90 seats for. TRS, 34 to 38 for. AIMIM, 18 to 20 for BJP and 1 to 2 for Congress.
Third Vision exit poll
According to Third Vision's exit poll, the TRS could win 95-10 seats, AIMIM 35-38, BJP 5-12 and Congress 1.
GHMC Elections: GHMC Exit Polls 2020 far from 'right'; predicted Big Win for TRS
GHMC Exit Polls 2020: HYDERABAD – All the exit polls of the GHMC have been prove wrong; in fact. Not even a single exit poll got anywhere close to the election outcome.
The saffron party has improved its tally from four in the previous GHMC polls to 48 this time. However, the exit polls are more or less accurate with regard to the MIM's performance.
The Third Vision (Naganna) exit poll gave the pink party 95-101 divisions. But AARA and People's Pulse had predicted that the party would bag a maximum of 78 divisions.
The CPS and NFO too predicted a maximum number of 96 and 95 divisions for the TRS. Most of the surveys predicted around 25-30 divisions for the BJP. But proving all these surveys wrong, the BJP exhibited a stupendous performance by winning 48 divisions.
All the surveys predicted a maximum of six divisions for the Congress. But the party beat a hasty retreat with only two divisions. It may be mention that the exit polls were also wrong in the recent Bihar Assembly elections. Most of the exit polls predicted a clear win for the Tejashwi Yadav-led Mahagatbandhan in Bihar. But the alliance lost.
Also Read: sifresiz instahile.co Instahile.co
Related posts