Best Crypto Investing Apps
The Reddit Blog, 1 year ago
0
7 min

read
96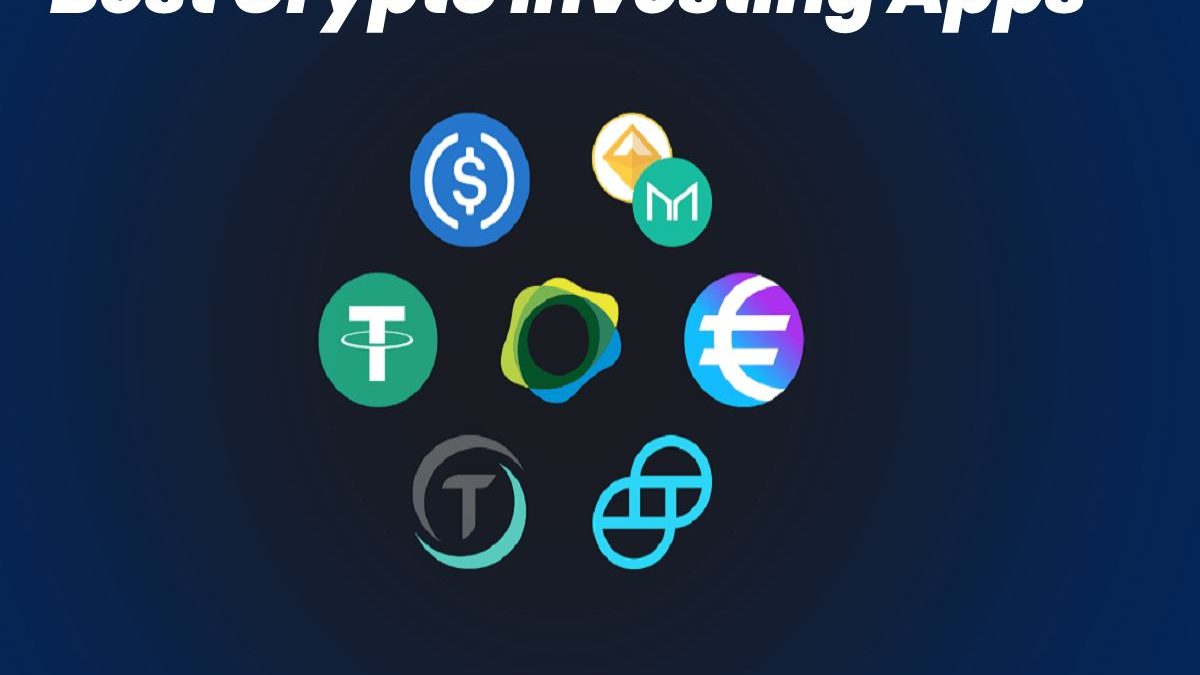 Best Crypto Investing Apps
And that is a consequence of the market law of supply and demand. As more people become interested in investing in cryptocurrencies, applications have been developed that provide faster and more convenient solutions for Android and iOS users.
Do you want to know which are the Best Crypto Investing Apps? So, read on.
Binance, the World's Best Crypto Investing App
It is a great platform to invest in some cryptocurrencies like Cardano or Neo. It needs no introduction as it is responsible for some of the most significant trading volumes globally.
The Binance app is available for free download and is compatible with iOS and Android devices, and allows you to have the primary account that you can use on all devices.
One of the most outstanding features of Binance is that you can buy and sell a large number of coins; right now, there are 353 in total, quite a few more than its competitors.
This means that you will access cryptocurrencies of all shapes and sizes. For example, if you are looking to invest in Bitcoin or Ethereum, you will be able to find a wide variety of pairs. And you will also able to access lesser-known cryptocurrencies like Troy or Polymath.
In terms of trading fees, Binance is very competitive.
For Example:
The highest trading fee charged by the Binance app is 0.1% per trade.
You can reduce trading fees to even lower percentage rates using Binance's native token, BNB.
Suppose they make profits by investing in cryptocurrencies from Binance. You can convert them to Euros, Dollars or your local currency and transfer them to your bank account by bank transfer with a commission of only €0.80 (or equivalent in your local currency).
Binance has an excellent reputation in the crypto space, and more importantly, it is responsible for billions of dollars in trading volume every day.
There are several security measures to ensure that your account remains secure. This includes everything from 2FA, i.e. two-factor authentication, cold storage and anti-phishing tools.
The latest primary security measure adopted by Binance is the "Safe Asset Fund" for users. This reserve grows over time and ensures that if Binance is hacked, that reserve will be used to compensate victims.
Wirex
Wirex is an app with which you can buy the leading cryptocurrencies that exist, but above all, what interests me about this app is storing its native WXT token; I'll tell you why it's so interesting below. The app is in Spanish.
These are the cryptocurrencies that you can buy at Wirex:
BTC, ETH, LTC, XRP, XLM, WXT, WAVES, DAI, NANO, LINK, MKR, AAVE, YFI, UNI, UMA, OMG, BAT, ZRX, SNX, FTT, COMP, REP, BNT, BAL, 1INCH.
You can convert these cryptocurrencies whenever you want to Fiat currency, and from there directly to your bank account; it supports nine different fiat currencies, including EUR, GBP or USD.
From the Wirex app, you can request that your Mastercard card be sent home at no cost, it is Wirex's main product, and everything revolves around this debit card.
This card has a terrific advantage because you can exchange currencies at no cost; this is super useful if you travel to countries with a currency other than yours, and you will save a lot on commissions. You can withdraw up to €400 per month without any commission.
Within the application, we can create several accounts of different currencies and transfer money from one to another, depending on what we want to use and give priority to a particular coin or another; that is, we can choose if we're going to pay with Bitcoin, Euros or Dollars, for example.
We can exchange FIAT currencies for free, but if we want to exchange Fiat for cryptocurrencies or vice versa, the commission is 1%, which is much higher than Binance.
eToro,  Best Crypto Investing App
This cryptocurrency trading app allows you to connect, share strategies and discuss markets with a vast community of users who already use eToro.
In addition to the ever-increasing variety of cryptocurrencies and pairs, you will also enjoy more than 30 tools and indicators.
Another advantage of eToro is that you can take advantage of unlimited withdrawal amounts and an optimized deposit function.
Gemini, Best Crypto Investing App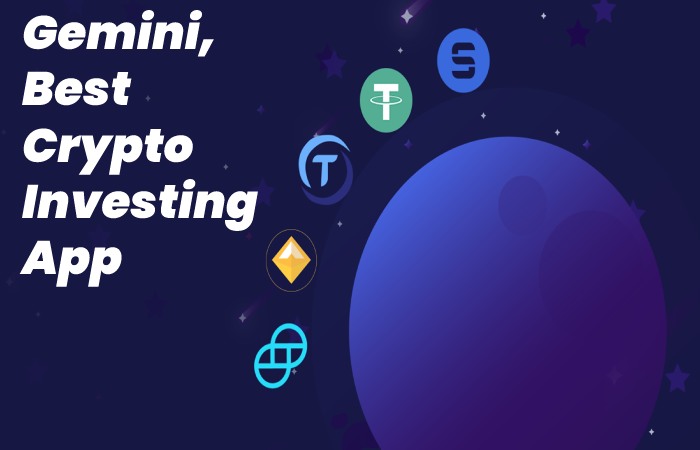 This application will allow you to stay on top of market trends, build your cryptocurrency portfolio and execute your investment strategy with very easy to use tools.
You can track digital asset prices and real-time market prices anytime, anywhere. The app makes it easy to set up price alerts so you can quickly act on the price movements of individual assets.
In addition, it has an efficient level of cybersecurity. And you can create an account for free and make your purchase in just 3 minutes.
Coinbase, Best Crypto Investing App
If you are a newcomer to the world of cryptocurrencies and you want to leap to learn some of the best crypto investment options, this application will cover all your expectations.
Don't you know the difference between bitcoin and blockchain? Downloading the Coinbase app is a great place to start your journey. After completing the verification within the platform, you can use your bank account or a credit card to purchase some of the most popular cryptocurrencies.
Coinbase's main app allows you to buy and sell 22 different cryptocurrencies' best crypto investing apps and when it comes to trading fees. Coinbase has a standard bid/ask fee of 1.5%.
Admittedly, this is not as competitive as the other cryptocurrency trading apps. Its but if you are a beginner, you may want to trade cost for convenience and ease of use.
Coinbase has an excellent reputation with US regulators. It is registered with FinCEN as a money services business, which must comply with US regulations. At the forefront of this are anti-money laundering laws of money surrounding KYC. Simply put, all Coinbase customers must identify themselves.
Internal security is also top-notch at Coinbase. For example, more than 98% of client funds are kept in cold storage, and it has a 2FA double verification system.
Suppose you are a Xiaomi user and you are experiencing problems with the app and are thinking of restoring your Xiaomi. In that case, you may interested in our article on how I can regain my Xiaomi from the factory.
Coinbase is not available everywhere, as the app's best crypto investing app currently operates in 32 countries, but it has plans to expand.
However, if you have never bought or sold cryptocurrencies before. It's the best crypto investing app Coinbase is a great place to start learning.
Conclusion
There has never been an easier time to start investing in cryptocurrencies. Cryptocurrency represents a potential new investment frontier. Is but it is essential to remember that the cryptocurrency space is also highly volatile.
Cryptocurrency is decentralized, and any supervisory authority currently regulates a few coins.
This means that it is possible to lose a large amount of money quickly when you invest in cryptocurrencies. Remember to support only what you are willing to lose. Diversify your portfolio if you plan to buy and sell cryptocurrencies.
For example, if you are looking for an app that hosts hundreds of cryptocurrency pairs, Binance might be your one. On the other hand, if you are more concerned with ease of use, we recommend eToro or Coinbase. With the YouHodler app, you will be able to keep your Bitcoins and earn interest.
Apart from Best Crypto Investing App, you may also interested in the best free video call. Its applications are where we collect the most exciting applications to make video calls.
Also Read: Treadmills – Introduction, Complete Guide to Buy, and Benefits
Related posts