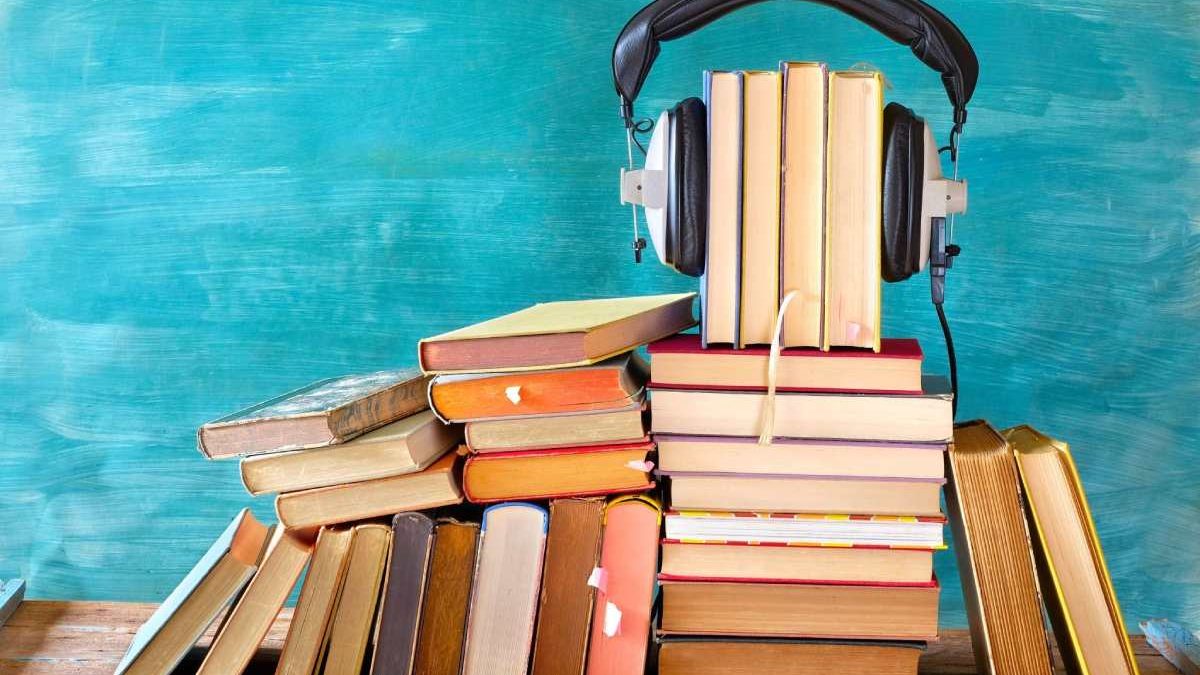 Has your life gotten so much busier that you can't find time to read a book in peace? This happens to so many of us who were bookworms but the busy educational or work life doesn't give us enough time to read a piece of literature. However, we believe that listening to books can be an alternative to reading a book; something is better than nothing.
In fact, audiobooks are an interesting piece of media that let you go on about your life while you listen to the most fascinating literature ever. So, while you're preparing for the assignment or cooking or cleaning, audiobooks can run in the background.
One thing you need to assure is that the internet is running at a good speed to listen to online books and there are no outages as you'll have to break the run in between to fix issues. For this, the best option is Mediacom. It gives the best features that too at friendly rates. Dial Mediacom Phone Number to get detailed information.
Now that you are all set for some amazing audiobooks, here is the much-awaited list.
1. How the Word is Passed- a Reckoning with the History of Slavery Across America- Clint Smith
Clint Smith in his New York Bestseller book takes the reader on a journey of exploring how slavery shaped the collective history of the US as a nation. A number of monuments are studied and whether they represent the correct history or not. As the name suggests, the book is about how history is passed on to generations and how much of the history is present in plain sight but still hidden from most of us.
The language and storytelling of this book are very transportive and measured yet remain hopeful for a better future. The book has won a number of awards, which include the National Book Critics Circle Award for Nonfiction, the Stowe Prize, and the Hillman Prize for Book Journalism.
2. I Know Why the Caged Birds Sing- Maya Angelou
Widely considered to be a part of modern-day American classic literature, I Know Why the Caged Birds Sing is a narrative by the author, Maya Angelou. The story starts when she and her brother were sent to a small southern town to live with their self-sufficient grandmother.
Then the story takes a turn when she comes back to her mother and faces an attack by an elder man; the consequences of which she has to endure her whole life. It is only a few years later that she finally discovers the love she has for herself and that there is kindness in the world. The powerful and poetic book is sure to change people as long as they can read or listen to it.
3. Don't Tell Anybody the Secrets I Told You – Lucinda Williams
Lucinda Williams is a famous singer and songwriter; has even won Grammys three times and this is her memoir. In this, she narrates the kind of traumatic childhood she has and how the industry ignored her despite giving her quality work. She tells how difficult it was to rise to fame as she hails from a working-class family that had to move around frequently as her father got a new job elsewhere.
Apart from her life experiences, it was the gothic scenery of the south including Lake Charles, New Orleans, Baton Rouge, and Macon, where she was raised that inspired her songs. The book is an amazing, raw, and honest story of a highly talented woman and her life experiences in fame.
4. Act of Oblivion by Robert Harris
The novel is a trip down the history when in 1660, King Charles I was killed and thus started the English civil war. Now after ten years, the royalists are back and some 59 people are charged with treason who signed the death sentence of Charles I. Some of them have been killed, hanged, and arrested but two have escaped to the New World, America.
Privy Council has set up a committee that is charged with bringing them to justice. In this amazing and breathtaking novel mostly set in America, we go through what happens in the tale of religion, power, and vengeance.
5. Just as I am by Cicely Tyson
Narrated by Cicely Tyson, Viola Davis, and Robin Miles, Just As I Am is a plain representation of Cicely Tyson, an actress who has graced the stage and screen for decades. Cicely herself says about the book that it is based on the childhood she spent as a shy girl attending church who rarely spoke.
It is also about the teenager who found peace in the hymns and the adult that she is now. She now considers herself, now that she is in her ninth decade, that she has something of essence to tell the world.
Conclusion
These audiobooks are an amazing source of entertainment that will not take away time from you for your busy schedule. All of these are available online so all you need is some time, a good gadget, and an internet connection to enjoy listening.
Related posts